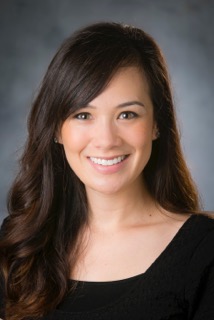 Dr. Sinae Kane is a board-certified dermatologist in San Francisco who specializes in providing the highest quality comprehensive skin care to patients. She combines compassionate dermatologic care with cutting edge and innovative technologies in evidence-based medicine to care for patients with a wide variety of skin conditions. Dr. Kane is passionate about empowering patients to bring out the natural beauty in their skin.
She graduated from MIT with a degree in Biology and Nuclear Engineering. Prior to her medical training, she lived abroad as a volunteer teacher for elementary school children with WorldTeach in the Marshall Islands. She received her medical degree from the University of California, San Francisco, and then completed a medical and surgical internship in San Diego and her dermatology residency at Duke University, where she was appointed as a chief resident. Before her return to San Francisco, she served as a faculty member at Duke University Medical Center as an Assistant Professor of Dermatology.   She has been featured in the news and on Youtube, discussing skin care topics such as sun protection, acne, and skin cancer.
Dr. Kane has lived all around the country and world, including Korea and Germany, and has been involved in volunteer work in Vietnam, Peru, and Mexico. In her spare time, she enjoys the local beauty and food of the Bay Area with her husband, two kids, and dog Lola, a North Carolina Plott Hound.